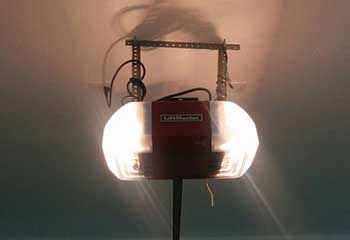 Garage Door Opener Replacement
Customer Issue: Mr. Christensen's current garage door opener had grown very old, and he noticed it seemed to struggle on and off consistently.
Our Solution: Our technicians felt that Mr. Christensen's garage door opener had simply started to break down thanks to wear and tear and that replacing it would be the most certain cure for the problem. Mr. Christensen chose a LiftMaster 8160W model opener for its quiet operation thanks to the DC motor and the reliable chain drive. We removed the old opener and installed the new one onto the overhead bar.
Duane Christensen
- Kendall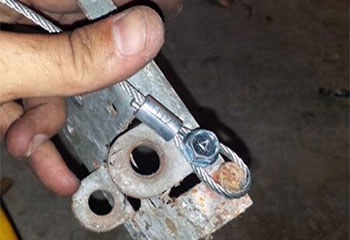 Cable Replacement
Customer Issue: The customer was having troubles with her garage door struggling to work correctly, which kept making her be delayed in getting to work.
Our Solution: After examining the entire garage door system, our experts found that the issue was with the cable, which had broken from years of consistent use. The remains of the cable were removed so that a new one could be inserted into the pulley system and securely connected. Our experts then tested it to assure it was working.
Spring Replacement
Customer Issue: Mrs. Givtsky learned that her garage door springs needed replacing soon during a routine maintenance appointment, and booked an appointment.
Our Solution: As both springs were still functional, though badly deformed, the replacement operation was straightforward. After carefully easing the tension out of the system, our team cautiously removed the caps, took out the old springs, and lubricated and cleaned the housing before installing the new ones.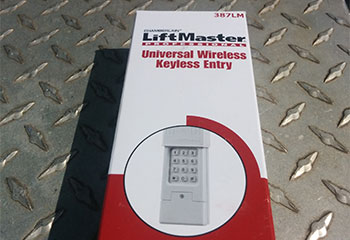 Opener Remote Failed
Customer Issue: Malfunctioning opener remote control.
Our Solution: We tested the opener first to determine if there was some issue with the inner circuitry. Eventually, we figured that the remote was damaged and could not work anymore. We replaced it with a new one, programmed it, and tested it several times to make sure it was working.
Brian Mayes
- Palmetto Bay
Garage Door Troubleshooting
Customer Issue: Needed system examination.
Our Solution: We carefully inspected the entire system in order to find out the source of the issue. We found that the rollers needed replacement. We took care of the problem by prying them out and installing fresh ones.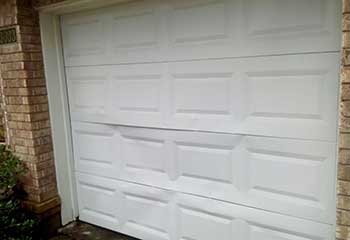 Panel Replacement
Customer Issue: Damaged garage door panels.
Our Solution: We managed to align one of the dented panels, and replaced the broken one with a new matching part. We then proceeded to test the door and make sure all the hinges were in place and that it was moving in perfect balance.
Robert Hudson
- Palmetto Bay